Waterford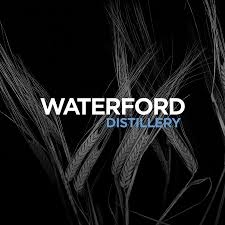 Waterford Distillery Nachdem Mark Reynier seinen Posten als Managing Director der Bruichladdich Distillery im Herbst 2012 verließ wurde es viele Monate regelrecht still um ihn. Viele Menschen aus dem Business wunderten sich warum gerade er, der im Jahr 2000 zusammen mit Murry McDavid die alte Islay Ikone wieder sprichwörtlich aufschloß, schließlich das florierende Unternehmen verließ. Dazu muß man Mark Reynier vielleicht etwas besser kennen, denn auf einem einzelnen Stuhl hält ihn nicht viel. Weinhändler aus London in 3. Generation, ständig Fahrrad fahren und immer neue Ideen verwirklichen. Dennoch wenn man ihn frug wo er in den Jahren 2013 und 2014 war, wäre seine Antwort wohl gewesen "Angeln, an den Flüssen Tweed, Tay, Teith und Tilt, aber dabei wurde es mir zu bequem". Im Laufe des Jahres 2014 verdichteten sich schließlich Gerüchte, Reynier würde zusammen mit Partner in Irland "Etwas Großes" auf die Beine stellen wollen. Und tatsächlich stand im The Spirits Business am 04. Dezember 2014 geschrieben Mark Reynier to open Irish whiskey distillery Beim neuen Projekt handelte es sich um eine hochmoderne und effiziente Guinness Brauerei im Hafen von Waterford, die Diageo kurz zuvor schließen ließ. Diese läuft nach Umbenennung seit 2015 unter dem Namen Waterford Distillery, mit dem Ziel Großes uns Einzigartiges im Laufe der nächsten Jahre in Sachen Irish Whiskey zu produzieren und zu präsentieren.
Waterford The Arcadian Organic Gaia 1.1
Paddy Tobin, Alan Jackson, Pat und Denis Booth, Jason Stanley, Trevor Harris und John Mallick heißen die Männer, die Waterfords Bio-Projekt möglich machen. Sie
...
(Inhalt 700 ml =
105,57 €
pro 1 l)